Walking in the Light Tour, Sept. 30 at Black Rep in Berkeley.
Listen to interview with Marvin X  on Wanda's Picks Radio Show.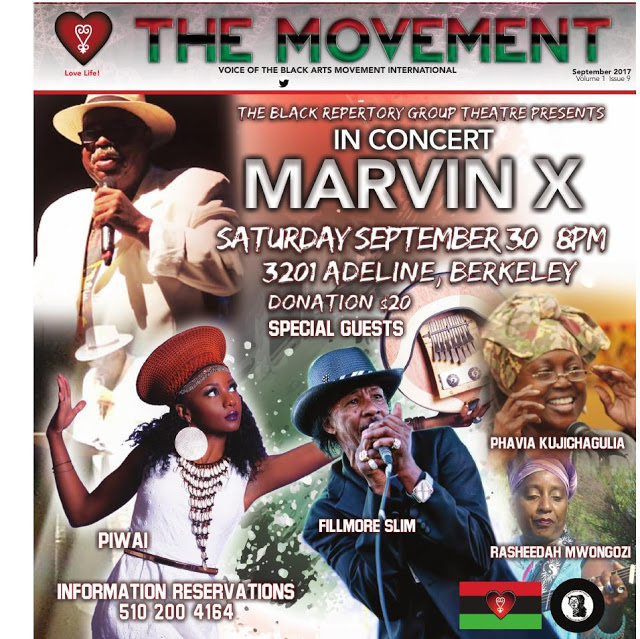 The Legend of Pink closes Sept. 30. Two shows.
Wanda's Picks Radio Show Interview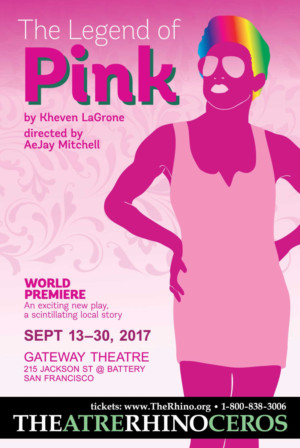 AAMLO's Future
Folks have probably heard by now that the African American Museum and Library, Oakland, (AAMLO) is without a permanent director.  While the search is being articulated and mounted, Susan D. Anderson, Bay Area author and founder of Memory House, will act as interim director and chief curator for the next 6-9 months as the Oakland Public Library (OPL) mounts a national search to find the right person for the job.
At a community meeting called by Supporters of AAMLO, Gerry Gazón, Director of Library Services apologized to Council person, Lynette Gibson McElhaney, District 3, (meeting host) for not letting City Council and the community know that Rick Moss's 16 year tenure at AAMLO had ended.  Moss who never quite earned favor with majority black community who wanted a more active role in the governing and use of the building and its wealth in the form of archives, nonetheless had quite a few bright moments, among them: stunning exhibits, a notable Martin Luther King Jr. film series, and the more recent Festivals of Knowledge.
Gazón said he wants AAMLO going forward to be more "participatory, active and accessible to the community." He said he sees the institution as a "thriving part of Oakland and Northern California—the Schomburg of the West.  This was the dream of the founders I had the opportunity to meet during the planning, contract signing and while on a hardhat tour of the Green building before it opened for business.  For Black Americans, the Schomburg is a destination where they find resources which help us identity and define for ourselves who we are as a people. The same is true for AAMLO. The archives are rich and will become even richer when the public sees exhibits which showcase the rich legacy of Black California.
Council person, Lynette Gibson McElhaney, District 3, spoke of her commitment to facilitating an open process where there is community involvement at every level. She suggested reinstituting the AAMLO Friends Group. I know there were at least three incarnations. Right now there is an active Supporter of AAMLO that meets via phone and in person. One of the leaders is Karen Oyekanmi, whose American Black Beauty Doll Artists hosts a free Annual Festival of Black Doll Show at AAMLO in November, this year, Sat. Nov. 4, 10-5 p.m.
Film@AAMLO
Also at AAMLO, 659-14th Street, Oakland, Wed., Oct. 4, 6-9 p.m. there is a free screening of the documentary, "The Price of the Ticket." After the screening filmmakers Karen Thorsen and Douglas Demsey will join Oakland History Room librarian Dorothy Lazard in a public discussion about the issues raised in the film. This is the kick off for the Oakland History Room's 2017 Fall History Series: Prejudice, Patriotism & Protest in Oakland.  Visit oaklandlibrary.org/
Food Justice@ AAMLO
Circling Back: Honoring Dr. George Washington Carver, is a panel discussion, film screening and poetry. The program is Friday, October 13, 6-8 p.m. at AAMLO, 659 14th Street.  Moderator: Dr. Gail Myers, Farms to Grow, Inc.  The panel discussion explores Dr. Carver's ideologies for sustainable nutritional living with Aaron Coleman, Iyalode Kinney. Will Scott, Jr.
When the Northern California Center for African American History and Life (NCCAAHL) moved from Golden Gate Library to its permanent home, the former Charles S. Green Library, it was love at first sight.  Imagine from 1946 to 1965—Eugene and Ruth Lasartemay and Jesse and Dr. Marcella Ford begin collecting the oral histories and artifacts that documented the activities of African Americans in and around Oakland, the Bay Area, and California. Their vision was to establish an institution, a legacy for future generations.
The friends met in each other's living rooms where they would clips articles about black people and compile documents worth saving.  Eventually they moved into various storefronts along Grove Street in 1970 and 1976 not far from what would eventually become Marcus Bookstore. The group which had adopted the name East Bay Negro Historical Society moved into Golden Gate Library in 1986 where the collaboration between the East Bay Negro Historical Society and GGL established the first Oakland library with a collection dedicated to black culture. The library and EBNHS hosted public programs; however, when Robert Haynes became chief curator he took the exhibitions which showcased the collection to a higher level.  Dr. Lawrence Crouchett, author, "Visions Toward Tomorrow: The History of the East Bay Afro-American Community, 1852-1977," was executive director then and changed the organization's name to the Northern California Center for Afro-American History and Life. Dr. Crouchett (1922-1993) didn't live to see the fruition the founders' dream to have a building in 1994 when "NCCAAHL merged with OPL to create the African American Museum & Library at Oakland (AAMLO), a unique public/private partnership" (OPL website).
When patrons walk into the building on the corner of 14th and MLK Jr. the founders' names are on a plaque at the entrance to the museum library.  It was a win win for OPL, the agreement was that the NCCAAHL would lease its extensive archives to the public institution. Most of the founders are now deceased, and the membership inactive; however, if anyone is interested in being a part of the new vision for AAMLO, that is, a museum library that serves the needs of the community and is a resource for Black History and Life in California, then visit the OPL website.
I met one of the founders, Mr. Eugene Lasartemay before he passed at a book signing with Mary Rudge, who co-wrote a book with him about the life of Jack London and the black woman who raised him, Jennie Prentiss.  Morrie Turner, another founder, was a revolutionary cartoonist, who lived between Berkeley where he had a studio and Sacramento where he had a home. Mr. Turner was a wonderful man, whom I interviewed on a few occasions. My favorite memory of the artist was watching him illustrate the "Wee Pal" symphony concerts when Calvin Simmons was conductor of the Oakland Symphony. We'd take my older daughter, Bilaliyah, who was a toddler then, to the family Sunday matinees.
Trustees and OPL administration went back and forth regarding what to do about the names of European writers on the Green building outside and the murals on the inside walls which did not reflect black art or culture. A compromise was the commission of muralist Daniel Galvez's panels made from Patricia Montgomery's quilt designs (2002).  The panels cover the ceiling murals in the staircases. Black people still have to look over their shoulders, the structure is not completely our own.
MAAFA Commemoration San Francisco Bay Area 2017
As the 22nd Annual San Francisco Bay Area African Ancestors of the Middle Passage Commemoration approaches I recall the three queens we lost this season: Makinya Sibeko-Kouate, Queen Mother of Kwanzaa, who brought Black Studies to the East Bay, Sister Jacquelyn Hadiah Mcleod and Hajja Dhameera Ahmad.  We miss them. They will have a special place on the altar October 8, at the Ritual at Ocean Beach. Everyone is invited to bring photos of their loved ones who have made their transitions this past season for the community altar. I also wanted to let people know that if anyone is traveling from the East Bay, there is a bus leaving from Grocery Outlet in Oakland that morning. If you would like ride leave a message at: 510-255-5579.
The raging storms we've felt this season coupled with scorching high temperatures make one think seriously about our carbon footprint and how we can remove the boots. Puerto Rico, the Virgin Islands, plus Floridians and Texans trying to get back on their feet after on storm after another devastated their homes.
As one part of the country drowns the other burns. Here in California we are still having unseasonably hot weather—80-90 degrees in San Francisco. I remember a Student Enrollment Lesson from the Nation of Islam about the weather and who controls it.  Looked up the other day at the fuchsia, lavenders and purple clouds streaking across a bluesy western skies and a friend said it looked like chemtrails—completely ruined the moment (smile).  Here is a scientific study published in the Huffington Post on chemtrail theories.
4th Annual PUSH Festival Review
It was the final day of Raissa Simpson's PUSH Dance Festival, the 4th Annual and between the afternoon and evening programs we walked over to the park across the street where there was a community garden and lots of fun activities for kids and those of us who are kids at heart.
Over the four years, PUSH Festival has featured superb work and audiences are enthusiastic. I was especially looking forward to Simpson's Mothership Part 2 and Halifu Osumare, Ph.D.'s ebo to Oya, warrior deity who is a symbol for change and transformation. Recently, Bay Area residents heard Oya's husband, Shango's voice rumbling—the booming sound precursor to flashing fingers of light parting the skies. It was an amazing show, better than the best July 4th program—afterward huge rain drops drenched all who stood outside to watch.
Osumare says of the new work, "In The Eye of the Storm" (2017), "We are in the eye of a national and international storm, and the crisis can only be survived in community with others. The forces causing the storm are external and internal to the community, and survival means growing spiritually. Oya is the Yoruba warrior deity of the Winds of Change, and with her husband Shango she promotes social justice. Oya brings the storm but also shows the community the way out, and as a result people grow. This dance is dedicated to Oya-Yansa, and was originally choreographed for 25th anniversary of the Sacramento State's Sacramento/Black Art of Dance, founded by Dr. Linda Goodrich."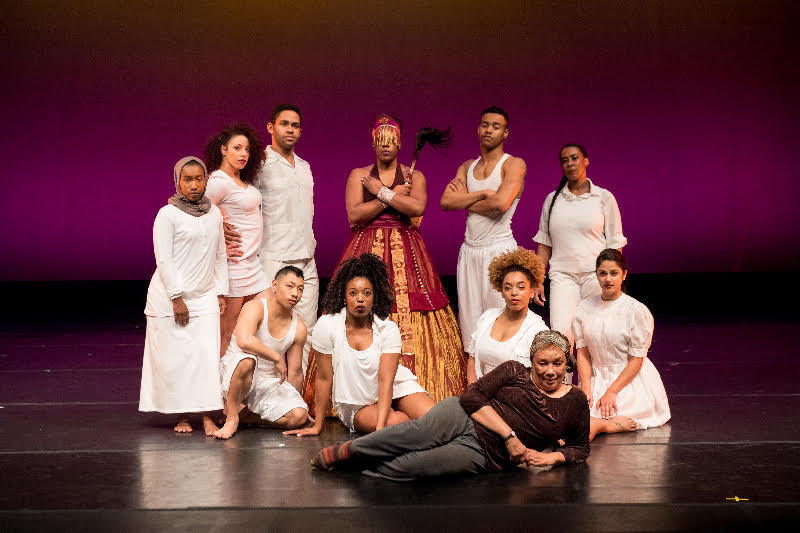 "In the Eye of the Storm" ended part one of the PUSH Festival Program A.  Nothing could follow the 13-minute, 8 member journey that took the community across the water where we shape-shifted then regrouped (smile). The company performed several vignettes simultaneously. I wondered about the character reading Carter G. Woodson's "Miseducation of the Negro," while another character dressed in hijab walked disengaged to and fro. At one point all the dancers assembled and tossed possessions onto a sheet which was then tied together and removed. Perhaps they were "putting away childish things." Ayo Walker's "Oya," has a solo and then departs, later after the cleansing ceremony where the characters see each other and come together, she returns dressed in a gorgeous gown with sword(s) and crown.
Osumare's work stylistically pulled from her facility with African-derived dance styles and reflected the migration patterns of African Diaspora people from West Africa to Americas—hip hop culture an element central to the work musically and tangibly. Her company was outstanding in its execution.  Missing from the landscape was the rainbow—sign that the storm has passed. I learned later that in its premiere in Sacramento, the work had a multimedia enhancement that showed Oya-Yansa in all her magnificence.
"Accredit," choreography and performance by Katerina Wong was set in St. Louis against a back drop of a high school there, Normandy High School.  First we see the outside of the school.  Later we see a child dancing on film, as Wong dances on stage. Later I learn that Wong taught a class at the school.  The way the cinematography starts large, then telescopes in, shows how illusive and artificial the microcosm is to the macrocosm. There is really no separation between Normandy and Oakland, Normandy and San Francisco, Normandy and other municipalities where children like this child dancing are deprived a fair chance. I wonder how many in the audience know the story Wong and this child filmed, dance. The story at Normandy is one of equity and access, public education's failure and a community trapped in structural inequity. I knew the story immediately as the camera moved in and I see the name of the high school.  I remember the excellent story I'd listened to and then read the transcript from NPR's "This American Life: The Problem We All Live With" (July 31, 2015).  It was rebroadcast in February this year. The title, "The Problem We All Live With" is taken from the Norman Rockwell painting (1964) of Ruby Bridges, and this story also looks at integration. Funny, the Obama's hang Rockwell's painting at the White House.
Nikole Hannah-Jones, black journalist, juxtaposes her experience in public school to her investigation into the two Fergusons: one where children excel academically, the other where they fail: Normandy School District.  Separate is still unequal.
Normandy School District in Normandy, Missouri, on the border of Ferguson, Missouri, is the same school district where Michael Brown lived. This school district legally deprived black children of equal education, and knowingly allowed children to graduate without adequate skills.
Katerina Wong's "Accredit" recalls the travesty which persists to date. Black parents who protested and asked that their children be permitted to attend a better school, had to get a court order which was later rescinded, because the white parents at the alternative predominately white public school protested.

Kendra Kimbrough Barnes's excerpt of "In the Meantime," is a beautiful meditation on the color pink, breast cancer and Black women.  I hadn't seen it in a while, yet I remembered it. It's not every day that a choreographer interrogates breast cancer, especially "parabens" and why this chemical is still in cosmetics, including lotions and deodorants when parabens are in cancer cells. The work has monologues, solo dance pieces, and larger company work. Sunday the dancers were: Clairemonica Figueroa (scholar, who narrates and gives us facts); Marianna Hester (hummingbird); Yeni Lucero (matriarch); Patricia Ong (Sister #1); Meagan Wells (Sister #2). The entire piece will be a part of KKDE's season at the Laney College's Odell Johnson Theatre, 900 Fallon Street, Oct. 28, 7:30 p.m. and Oct. 29, 4 p.m. Visit kkde.net or call 510.560.KKDE (5533).
Poetry in the Griot Tradition: Oakland and West African Poets in Dialogue

Join us for a poetry reading celebrating an exchange between Oakland and West Africa.
Featuring:
Sara Biel
Karla Brundage
Zakiyyah Capehart
Tyrice Deane
Mimi Gonzalez
Makeda Hooper Mayfield
Marcus Lorenzo Penn
Wanda Sabir
Tamaris Usher
And start a poetry exchange yourself with a West African!
The West Oakland to West Africa (WOWA) Poetry Exchange Workshop starts every Saturday beginning September 30th, 2017 from 1 to 2pm.
When
Tuesday, October 3, 2017 – 5:00pm
Where
West Oakland Branch
On the Fly:
Lewis Jordan, Alto Sax, has a new CD, "This Is Where I Came In," and three release parties: October 15 at Bird & Beckett in San Francisco, October 20 at EastSide Alliance in Oakland, and October 27 at Cafe Pink House in Saratoga. He will have a special guest at EastSide. Tongo Eisen-Martin has a new collection out, "Heaven Is All Goodbyes."  LitQuick at MoAD:  Festival of Poetry and Protest , Wed., Oct. 11.  From West Oakland to West Africa (WOWA) Poetry Reading at West Oakland Brancy Library, Tues., Oct. 5, 1801 Adeline Street, 5-6 p.m. Free.  WOWA Writing Workshops begin Sept. 30.  Listen to an interview with WOWA poets and writers on Wanda's Picks Radio Show, Sept. 29. Don't miss the United Nations Film Festival at Stanford University where a wonderful film about a Haitian children's classical music ensemble, "Serenade for Haiti," dir. Owsley Brown, is showcased. The director will be in attendance. The film opens theatrically at the Roxie in San Francisco, October 27 – Owsley Brown in attendance with Q&A on October 27 & 28 and Sunday, October 29, 3:30 PM; Joanna Haigood, choreographer goes back to her roots in a remounting of the work: "The View From Here," (2002) inspired by the paintings of Marc Chagall," October 20-29, 2017.  Focusing on specific paintings for their exploration of themes of circus, love, life in the shtetl, revolution, color and multidimensionality, Haigood uses layered imagery and aerial dance to evoke dreamlike effects compatible with both Chagall's technique and sense of fantasy at Zaccho Studio, 1777 Yosemite Ave, Studio 330 (off of Third Street), San Francisco. For tickets and information: (415) 822-6744. Purchase online at http://www.brownpapertickets.com/event/3073  Mill Valley Film Festival 40, October 5-15. Visit https://www.mvff.com/  Gordon Parks Exhibits in Berkeley and San Francisco, Berkeley Art Museum and Pacific Film Archive (BAMPFA) is the exclusive West Coast venue for Gordon Parks: The Making of an Argument, Sept. 27-Dec. 17, which originated at the New Orleans Museum of Art (NOMA). In this exhibition, Parks first published work at Life Magazine, we see how the editors choose to leave out certain photos of Leonard "Red" Jackson, a 17 year old Harlem gang leader. Similar to how black boys are profiled or labeled in certain ways today, Life editors omit Parks's photos of Red washing dishes, reading books, getting nominated "Mayor for the Day," hanging out with adult mentors (a minister and a policeman). Instead they choose the images that show violence, death, pain. The indictment has never been so evident—the argument is there to the contrary, yet the publishers manipulate the evidence to the contrary. They market what their audiences know or want to know. Life was not about debunking any myths. Racism was marking all the shots. The BAMPFA presentation features screenings of multiple films directed by Parks, including three early documentary films, Flavio (1964), Diary of a Harlem Family (1968), and The World of Piri Thomas (1968); The Learning Tree (1969), the first major Hollywood studio film directed by an African American; and Shaft (1971), which is widely credited with launching the "blaxploitation" genre. Visit bampfa.org The exhibition also coincides with another presentation of Parks's work, Gordon Parks: Elements of Strength, which opens at San Francisco's Jenkins Johnson Gallery on October 5, 2017.  UC Berkeley Art Museum & Pacific Film Archive is located at 2120 Oxford Street, Berkeley. TheatreFIRST presents "The Farm,"A Song-Poem-Beat-Opera adaptation of George Orwell's "Animal Farm," by Jon Tracy, directed by Michael Torres and Elena Wright, arrangements by Carlos Aquirre and Stephanie Prentice, and choreography by Liz Tenuto. Originally commissioned and performed at Shotgun Players, TheatreFIRST redevelops this song-poem-beat-opera of animal uprising to address our own experiences of oppression and maybe most importantly, the oppressor inside us all. The Farm runs October 12th-November 11th, 2017. Opening Night is October 15th at 7:00pm. Tickets are $15-$25 and available at theatrefirst.com. Visit http://theatrefirst.com/the-farm/the-farm-press/.James Baldwin in Film at BAMPFA and the African American Museum and Library, Oakland, Thursday / 10.5.17 / 7:00, James Baldwin: The Price of the Ticket, dir. Karen Thorsen (US, 1989) in person (86 mins). TheatreFIRST presents: The Farm, A Song-Poem-Beat-Opera adaptation of George Orwell's "Animal Farm," October 12th-November 11th, 2017 at 1301 Shattuck Avenue, Berkeley, in Live Oak Park. Opening Night is October 15th at 7:00pm. Tickets are $15-$25 and available at theatrefirst.com.
Two Reviews
Dolores (2017), dir. Peter Bratt
Dolores Huerta, 87, co-founder of the National Farmworkers Union is a force Peter Bratt portrays well in a film which salutes the life of one of our national heroes.  Carlos Santana, one of the film's producers, encouraged Bratt to tell the story of a woman many do not know. Running so hard all these years, Huerta has not stopped to write or dictate a memoir. Bratt's Dolores shares with his audience a woman people who thought they knew did not know. Her life, as Angela Davis says covers so much political and historic territory—
With grace and dignity under fire, Dolores Huerta stands tall often the only woman at the table. She didn't call herself a feminist, yet she stood for women's rights. To leave a comfortable life in Stockton to face the unknown in the fields with the farmworkers, living as they did, experiencing their hardships and teaching them how to advocate and tell their own stories took a lot of courage and she came under fire for it.  Bratt's "Dolores" gives us unprecedented access to his protagonist's work. Huerta is certainly a disciple of Dr. Martin King, however, luckily she still lives.
Mother of 11 children, Huerta, a single mother at times, put the work of the movement, above all— and she hasn't stopped, the Dolores Huerta Foundation, is the vehicle she develops to cultivate the next generation of activists and change agents when she leaves the United Farm Workers Union.
Peter Bratt's "Dolores" is a wonderful historic look at the synergetic relationship between black and brown people which continues in the Central Valley today where the highest rate of incarceration of black youth remains unchallenged because people erroneously think only Mexicans live in California's farm belt forgetting that Black agrarian roots run deeper than Latinos' in this country on both coasts, not to mention historic antebellum south.
What Huerta brought to Cesar Chavez was her skillset in political lobbying.  As one of the leaders of the Community Service Organization (CSO) she founded the Agricultural Workers Association (AWA), set up voter registration drives and pressed local government for barrio improvements.  It was in CSO in 1955 that she met Cesar E. Chavez, Executive Director with whom in 1962, joined Huerta's AWA with his National Farm Workers Association, which eventually became the National Farm Workers Union.
She continued making systemic changes legislatively as a leader in UFWU, successfully passing laws which are still on the books today, like the ease with which Californians can register to vote, bilingual ballots, securing Aid For Dependent Families and disability insurance for farm workers in California in 1963, and in 1975 securing the Agricultural Labor Relations Act of 1975, the first law in the United States granting farm workers in California the right to collectively organize and bargain for better wages and working conditions.  And we all remember the successful grape boycott to stop the use of harmful pesticides which were making the laborers sick.
Huerta whom we see in the film helping Senator Robert Kennedy win his California Presidential Primary, standing near her friend when he is shot and killed. It was a sad day and a poignant moment in the film filled with power and passion, also laughter and love and forgiveness.
We also see Huerta honored by President Barack Obama, who apologizes for not crediting her with the popular rallying cry: Si Se Puede—Yes, [We] Can!
After a very brief interview with the director and Mrs. Huerta, opening weekend in the San Francisco Bay Area, I speak to Juanita Chávez, DHF Communications and Media Coordinator about the Foundation.  She says there are community organizers who continue Huerta's style of engagement—face to face, in intimate settings, preferably homes. These organizers share help community members identify problems and articulate strategies to address them.   One problem affecting Kern county residents was the high number of expulsions in the Kern County High School District.
In July this year, Dolores Huerta Foundation, Latino and Black students, their parents, and community organizations, settled their lawsuit against Kern High School District, the largest school district in California.  KHSD was suspending and expelling African American students [8 % of enrollment; 15 % expulsions] at a rate 500% higher than Caucasian [32 % of enrollment; 22 % of expulsions], and Latinos [55 % of enrollment; 22 %expulsions] at a rate of 380% higher. KHSD had the most student expulsions in all of California. Schools in Kern County reported 2,578 expulsions among a student population of 173,365. Astonishingly, in terms of raw numbers this was even more expulsions than Los Angeles County which had a student population nine times larger.  As a part of the settlement the KCHD has to implement positive discipline practices to address disparate discipline outcomes and provide discipline-related training to all staff and personnel operating within the school environment. The lawsuit also includes terms which will allow advocates to work with the district to ensure that these reforms are actually implemented in the future" (DHF).
The film which features interviews with Huerta's children, friends and lots of wonderful documentary footage. Bratt packs it in, yet there was so much more he could have included—Huerta's life so dense.  However, what emerges is an elegant story of a powerful woman whose life reflects an unmatched trajectory of good work cross many landscapes and lifetimes.
Her children realize early on that service is one's highest calling, despite the personal sacrifice their mother's choices meant to her family.  Nonetheless, Huerta's life is a blueprint many of her children chose also to follow— Camila Chavez (Mills College alum) heads the Dolores Huerta Foundation, while elder brother Emilio Huerta, Bakersfield attorney, is running for the 21st Congressional District seat in Kern County currently held by David Valadao (R-Hanford).
Visit: https://www.doloresthemovie.com/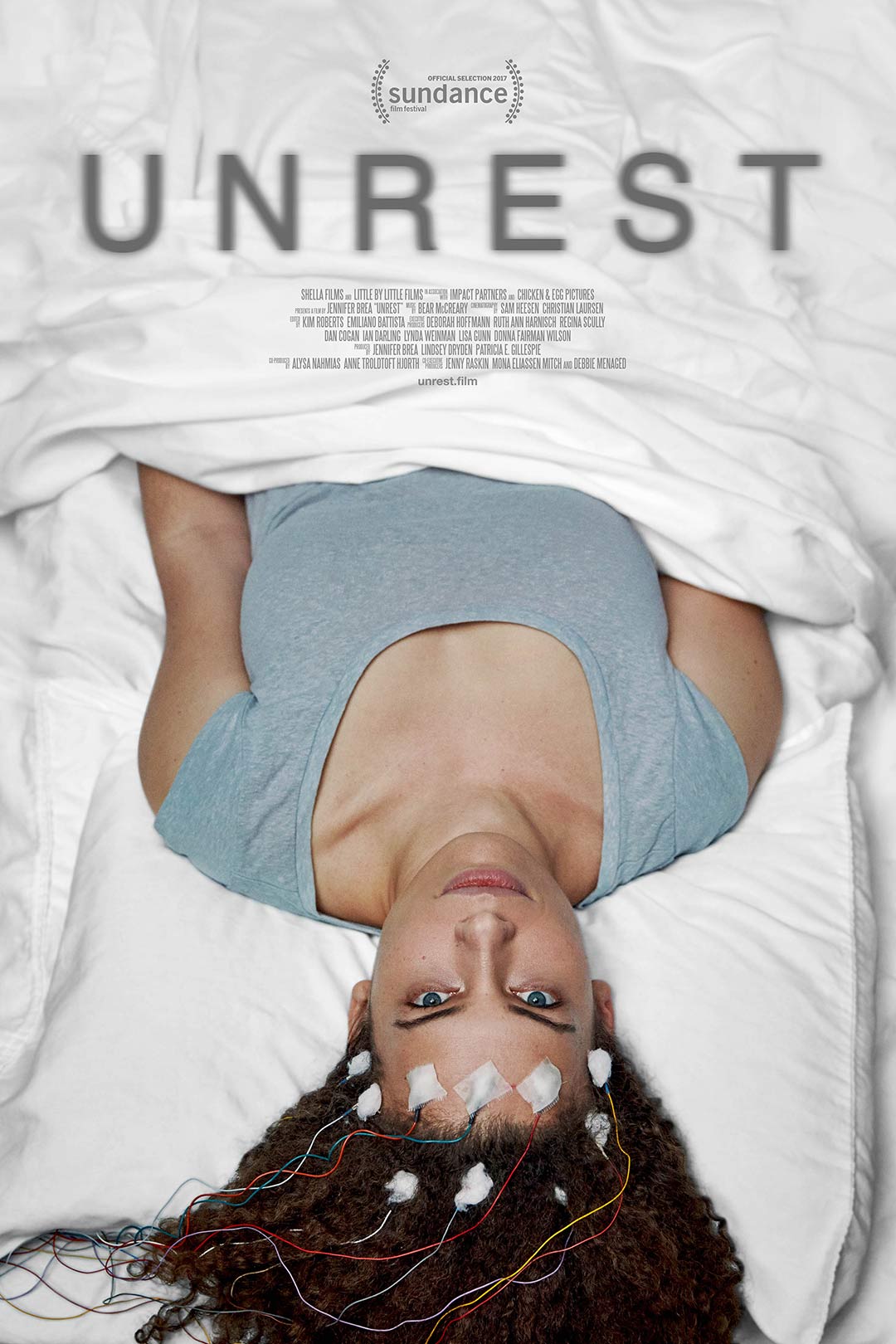 Jennifer Michelle Bréa's Unrest, (2017), a review
When we think about the work and look around to see who is on our team, national policies create need for alliances whether this is in public education, economic justice or healthcare.  A new film, "Unrest," directed by Jennifer Michelle Bréa, looks at people suffering (for the most part in silence) from myalgic encephalomyelitis (ME) or Chronic Fatigue Syndrome.  Precipitated for the most by a viral infection, Brea's is coupled with a high temperature which leaves her physically unable to lift her head. For two years she lies in bed unable to move.  She turns the camera on herself crawling upstairs, across the floor, prostrate and at visits to doctors who cannot figure out what was wrong. Most tell her the problem is all in her head and is probably related to a childhood trauma she cannot remember.
Jennifer, just 28 when she becomes ill, is at the top of her game—she's in love, doing what she loves—traveling, studying at Harvard where her eventual husband is a student as well.  Life couldn't have been better when it all falls down.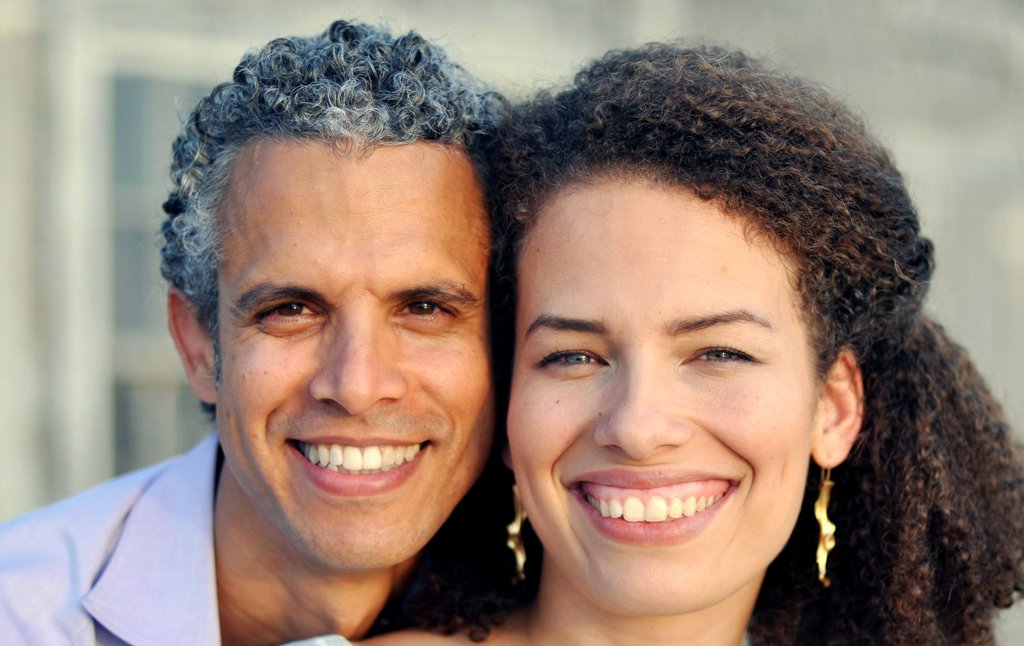 What Jennifer has on her side from the beginning is a supportive spouse, Omar Tomas Wasow, Ph.D., Stanford alum, Princeton professor, co-founder, blackplanet.com.  One can see for Jennifer, Tomas is the love of her life and for Tomas, Jennifer is his.  The two adjust in ways most newlyweds cannot imagine in advance or prepare for, but we see Tomas and Jennifer working it out. When Jennifer feels compelled to think what if, Tomas quickly tells her, often with tears in his eyes, that their conversations and her tenacity and will-power and strength are more than enough for him.
As Jennifer's camera is turned on at the onset of an illness without a name, a diagnosis without a cure, an ailment afflicting millions with little research or research funding, we laugh and cry with her as she finally finds a doctor who tells her illness is real and has a biological source.  We celebrate her traveling the world via skype and other conferencing software to meet many other ME survivors, document their stories for a film beginning to take shape.  Most ME or myalgic encephalomyelitis survivors are women, but in "Unrest" we meet young men—the cumulative ages of all involved range from teens to older adults.  We meet a Stanford University scientist whose son has ME. We also meet a woman whose daughter succumbs to chronic fatigue syndrome later on in her life, when she is also a mom.
The politics of healthcare and the interference of biased social norms impede families' ability to advocate. In Demark a young woman, Karina Hansen is taken by police from her home and locked away for three years. When advocates go to court to fight for all ME survivors the judge shuts down a doctor's testimony.
Perhaps what "Unrest" does best is share the story of an auto immune disease that affects so many, yet because of the nature of the disease—fatigue, we do not see its effect because those affected are often in bed. The global rally for ME where shoes represented those who couldn't attend or had died, while others who could make it, regardless of what the exertion might mean later on.
A simple walk for Jennifer means she might end up writhing in pain from the exertion later on.  We see Jennifer and Tomas dancing in the backyard where Jennifer has a tent.  The tent is a mold-free zone, mold a contributing factor to ME.  One minute she is enjoying the dance, the next she is lying on the ground.
Perhaps what Unrest teaches those of us to not so challenged, is to not take anything for granted, especially our health.  Jennifer graciously shares her body with her audience.  We walk around inside, try on her experiences which are told with such immediacy there is no time for distancing or intellectual processing— Who is this woman obviously suffering? Why does she want to share these intimate moments with strangers? From the opening frames we are asked to commit, and we do—first out of curiosity, then through love and admiration.
The film opens Sept. 29 at the Rialto in Berkeley and the Vogue in San Francisco. Visit unrest.film
Official Trailer
Photo credit: Jennifer and Tomas: Kristine Biamby
Let It Fall: LA 1972-1982, dir. John Ridley IV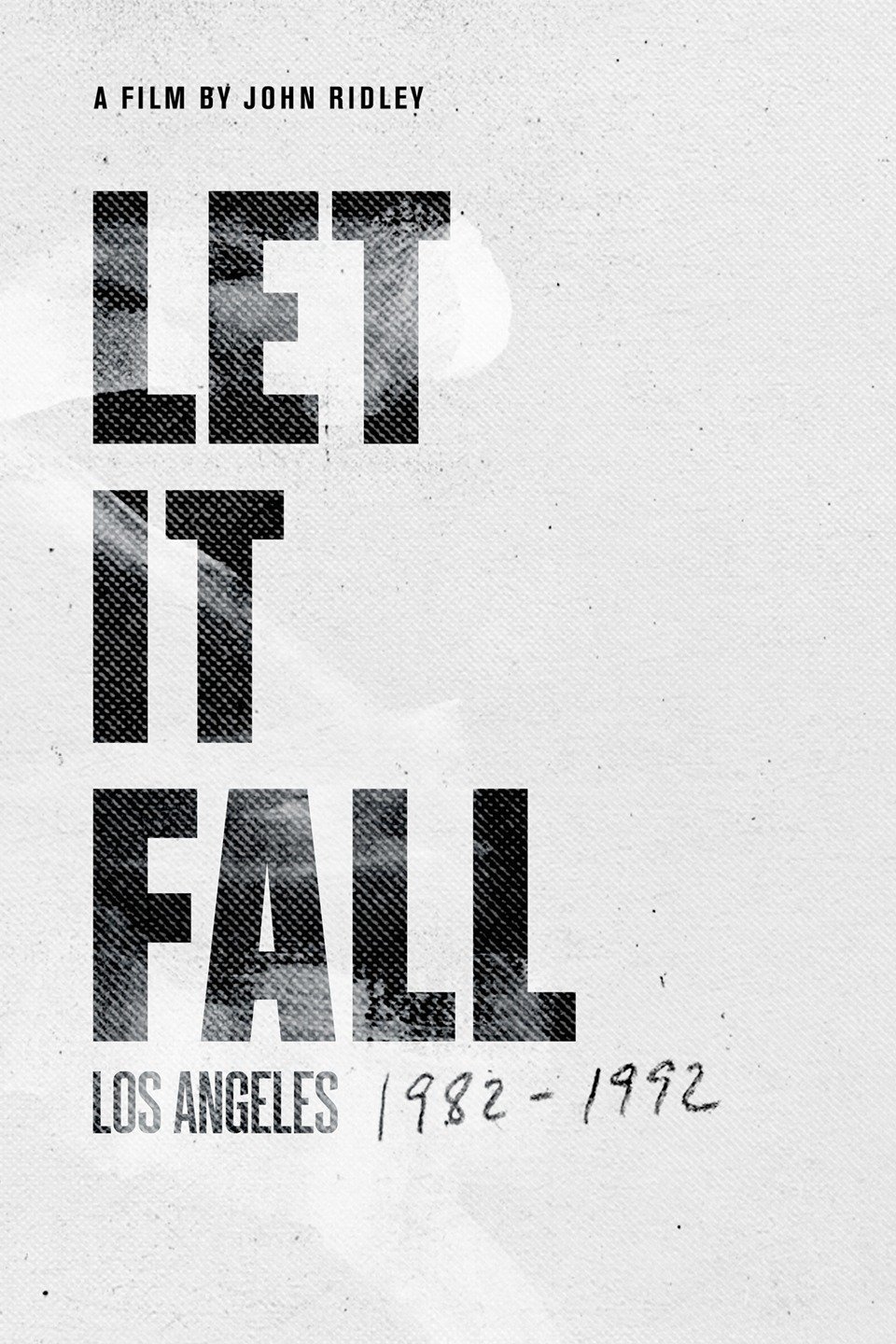 Academy Award-winning writer John Ridley IV challenges audiences with an ethnographic work which explores the kinds of warped civic policies which set the stage for the powder keg that was LA 1992. The LA Rebellion didn't just happen, the volcanic eruption was lit—rumblings set off by LA Police Department terrorism.  LAPD's blatant misuse of brute force which unfairly targeted black populations was an explosion waiting to happen.
When Korean storekeeper Soon Ja Du kills honor row high school student Latasha Harlins and gets off with five (5) years probation – the judge rejecting the jury's suggestion of prison time, this just three days after King was beaten almost to death, black folks take notice – the kettle whistling: beware.
A year later, there is no water, no pot and no tea. When the jury in the Rodney King trial finds all four officers innocent of misconduct—the top blows all the way off, lost somewhere between LA and Simi Valley.   There is no space made available to hold the anger and grief the verdict stirs in black consciousness— It is a whiplash that carries black psyche backward to the ships, fields, auction blocks where everyone from the lead attorney for the prosecution to the people in the street expect a different outcome, but who is history to lie, especially when there is a precedent being set.
Crazy, right?  To expect a different outcome when the variables – racism and the mythology that is white supremacy stay the same.  How could a judicial system predicated on facts that state black people are not human render a compassionate result?  King was belligerent and deserved what he got.
The callousness of such verdict lit a powder keg.  It was a bit more than the black community could absorb.  As one man in Let It Fall put it, "we just needed to let off some steam. [It wasn't our intent to hurt innocent people, but the presence of police, just set us off.]"
Ferguson '14, Detroit '67 and LA '92 share salient features: police misconduct. In his film, Ridley gives participants an opportunity to reflect on the recorded facts.  The philosophical distance (25 years) changes narrative outcomes— nuances are recalled and behavior perhaps rash in those moments is explained. The result, "Let It Fall," is fresh take on a reoccurring problem in America between the policed and the state.  There really will never be peace as long as justice is framed by a blue uniform.
The militant strong-arm response to black community's grief when Mike Brown was killed was ineffective.  To allow the youth to bleed out on the street and then there uncovered, unclaimed was a real time reenactment of Antigone, the Greek story of a sister's desire to claim her brother's body from the state and is denied.
Ferguson 2014, Detroit 1967 and LA 1992 share salient features: police misconduct. LAPD sees the black community as a threat, not grief stricken or in shock over what occurred.  The people are surrounded and attacked by LAPD and when LAPD is outnumbered, it retreats and allows the events to unfold as they do without regard for innocent people who could be injured or almost killed by angry men who have no outlet for their pain and frustration.
The Ridley work, unlike so many other treatments produced on this 25th anniversary year of the LA Rebellion (2017), allows those integrally involved in the incidents of that moment to reflect on their actions and those of their community. What would they have done differently had they had the opportunity to rewind and replay the narrative? What lessons come from the tragedy on all sides? Has the community healed or is the fire still simmering? What happened that night to King? Who was in the car with him? What is the myth of the big powerful black man (read beast) who must be subdued?
In a carefully crafted story, replete with illustrations or maps, counter narratives and arguments which give audiences access to information overlooked or not known in 1992 Ridley covers – not necessarily new ground, just more of it as we are escorted into the saga that is Black LA.
Black Los Angeles is a place many African Americans relocated to in what is called the Great Migration. The cause for the massive movement of black people was escape from Jim Crow laws which legalized segregation. Unfortunately these same racist policies and practices by armed government officials met black people here.  Police Chief Darryl Gates made famous LAPD's use of the "choke hold," a restraint method which killed its majority black victims.  Asphyxiation seemed to be the preferred method of death for black victims in both regions.
Gates exemplified a racialized attitude determined to squash any rumblings still heard in the lowlands post-Black power, post-New Afrikan renaissance.  LA 1972-9182 was a time when factory shutdowns made it harder for black men to take care of their families—the American dream covered with post-its: "keep out N-GGERS!"
Watts was still simmering when King was beaten.
It was LA, during the post-crack cocaine infusion along with handguns and gang warfare fueled by the LAPD and the federal government that put Black resistance was on simmer.  However, the Rodney King verdict blew the lids off all the pots. The ruckus settled down after five days of rampant mayhem.  Black people are outgunned and outnumbered even before a domestic force, in this case, Gov. Reagan, calls in federal support.
What happened to First Amendment Rights for all citizens? Why is it when black people assemble, they are seen as a threat and threatening? Is the government response with force related to the centuries old burden this nation refuses to address—racism and the myth of white supremacy? Until this is addressed there will be no justice and certainly no peace. The fires will continue to flare and simmer, flare and simmer until perhaps this nation falls.
Listen to interview with the awardwinning writer, director, John Ridley on Wanda's Pick Radio Show.
Official Trailer: https://www.youtube.com/watch?v=6JGY-GjzKp4