Happy Birthday Sister Makinya Sibeko-Kouate. Happy Birthday 1st Birthday to my grandson, Legend! Happy Birthday day to the Cancers and Leos: Karen Oyekanmi, Alison Gates, Marcus Lorenzo Penn, MD. We will miss creative artist, Geri Allen (June 12, 1957-June 27, 2017). NPR Tribute. Ashay. . . .
What to the American Slave is the 4th of July?
Each year, it is important to revisit this historic classic speech by the powerful orator, Frederick Douglass. Listen to James Earl Jones reading the speech. In the San Francisco Bay Area, Michael Lange and James Brooks with Angela Wellman's Oakland Public Conservatory, they would perform the work with jazz artists.  Also in the Bay Area, we have a history of the Fourth of the Lie strategy sessions hosted by Nehanda Imara and members of the All African People's Revolutionary Party.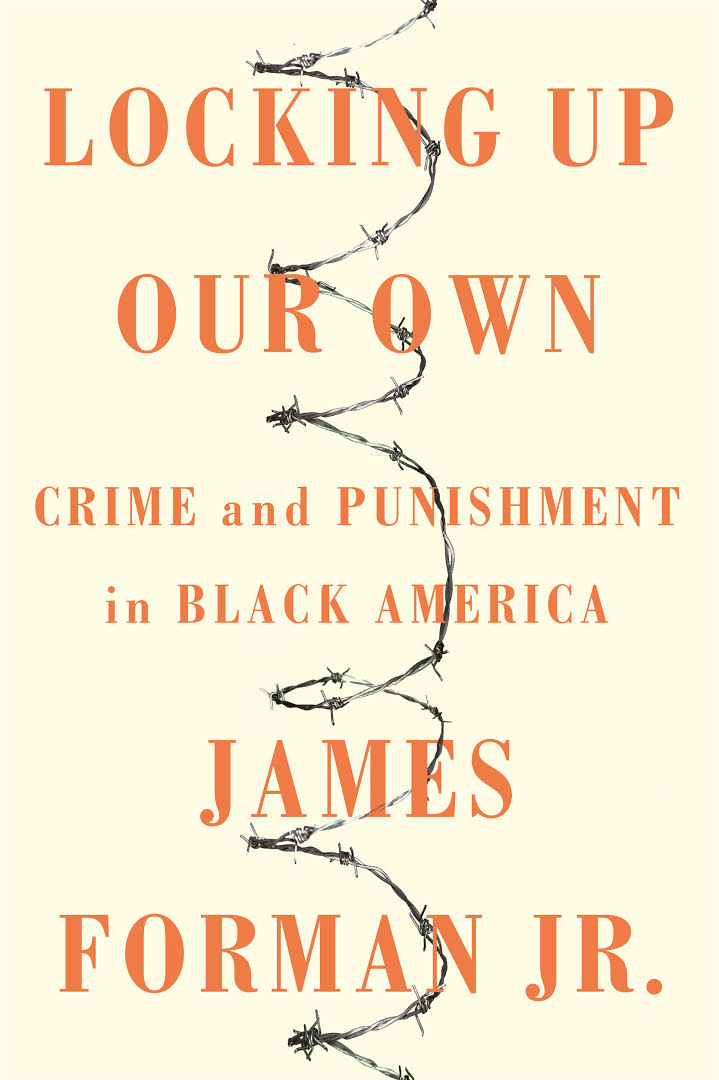 What is freedom to the descendents of the formerly enslaved? What are the tangible changes less than 200 years later? In James Forman Jr.'s new book, Locking Up Our Own: Crime and Punishment in Black America (2017), he revisits legislation and statutes which make black exclusion illegal. He also shows how and why in Washington, DC, for example, black jurists and prosecutors are more inclined to come down more harshly on black offenders. Forman, the son of Civil Rights Activist, and Student Nonviolence Coordinating Committee organizer, Forman Sr., is also co-founder of the Maya Angelou Academy in Washington, DC. He is a visiting scholar at Stanford University now and will be having a few more book events through August. Check out his website.
My friend, Gene Dinizulu Tennie says "this year gives us added reason to pause to reflect as we remember what the very situation that Douglass described would produce 65 years later in 1917.
A detailed narrative what unfolded in East St. Louis, Illinois, is at this link:
The rabid barbarism of this circumstance joins a long list, of which the following are only a few:
1842 – Lombard Street Riot, Philadelphia
1864 – Fort Pillow massacre, Tennessee
1866 –  Memphis Massacre
1876 – Hamburg Massacre, South Carolina, followed by Charleston, Ellenton, Cainhoy, Edgefield, Mt. Pleasant, and Beaufort in the same state in the same year
1917 – EAST ST. LOUIS, IL
1919 – ("The Red Summer")  Elaine massacre, Arkansas
1920 – Ocoee massacre, Florida
1921 – Tulsa massacre, Oklahoma
1923 – Rosewood massacre, Florida
"To this list can be added the long list of massacres of Native Americans and the numberless lynchings that have taken place in this country, in the name of White Supremacy.
"This, we might note, is the idea of 'America' that some would like to see made 'Great again,'  when we need to be saying, "'Never again.' Much healing, and prevention, needed in these times."
Sister Makinya's Community Celebration of Life
For those of us to marked July with Sister Makinya's celebration of her parent's lives, July 1 each year at Lake Merritt at the Boat House, she is missed. However, the community celebration of her life is July 5 at the North Berkeley Senior Center, July 5, 1-4. Each month the North Berkeley Senior Center honors elders born that month. Just a year ago Sister Makinya was dancing and playing the piano at the celebration. The party or celebration of life continues this year, July 5, 2-4, as community and family are invited to come and share their memories of a remarkable woman, Queen Mother Makinya Sibeko-Kouate (July 1, 1926-Feb. 4, 2017)
The 80th Stern Grove Festival was really special. Billed the Big Picnic, I was amazed at 11 a.m. how full the Grove was, and by 11:30 a.m. the 30 minute warning was given for all those who had friends still undecided and without hands stamped.  At 12 noon, the place was packed and all those not inside had to be content to listen beyond the trees.
Quinn DeVeaux opened with bluesy gospel tunes which had the audience swaying and bobbing their heads as his Louisiana soul seeped into the soil, a tasty addition to the garlic fries and burgers served to hungry patrons later on. His commissioned composition went over well— especially after singing about the end of a love affair— the commission was about his friends whom Quinn loved to be around. The married couple inspired even the more tainted among us to keep going, that love really will find a way.
This theme, "love" that is, found its way into the Kool & the Gang set as well. Midway through the program, which was high energy, every tune a show stopper, one of three lead singers, asked the audience "who believed in love?" The response tepid or cooler, one woman near the stage stated she didn't believe in love at all. Startled, the singer dedicated the set to her and joined her in the audience.
Holding her tight, he sang "Cherish." As he sang, on stage the duet complete with saxophone soloist, Sherrie melted.  The nearly 1000 voices in the audience were also invited to sing to Sherrie. By the time the song ended she was in tears.  We learned she'd lost her husband of 37 years two years ago.
This was one of many amazing moments Sunday afternoon. The first was that at 11 a.m. we were able to find a spot right near the stage.
The band was funky, jazzy and full of soul, the kind of soul that keep your head above water when the arms are tired and one is getting a bit cold. Kool's repertoire is one of hope and liberation if you can just hang in there and believe in justice or Maat.
I remember when I was a child and a member of the Nation of Islam, Kool & the Gang performed not far from Stern Grove, just up the street at the Masonic Auditorium on 19th Avenue. They were in concert with Joe Tex. I hadn't known the two brothers were also Muslim until that moment.  I think they were the first famous Muslims I'd ever met up close.
To hear them perform "Celebration" at my birthday party was pretty amazing. I have had some great birthday parties at Stern Grove. One year Angelique Kidjo was there, many times the Preservation Hall Jazz Band performed. Paragon Ragtime Orchestra's production of Scott Joplin, whose centennial birth is this year. He died at 49. Treemonisha at Stern Grove Festival in 2003 was another highlight. This year Kool & the Gang were singing for me (smile). The lineup this 80th Anniversary of free music is pretty phenomenal. Visit sterngrovefestival.org  Among the July artists are: Fantastic Negrito (7/2), Eric Burdon & The Animals (7/16), Los Angeles Azules (7/23), and the San Francisco Ballet (7/30), to name a few. Visit sterngrovefestival.org.
24th Annual Laborfest July 1-31

The theme this year is "The Future is in Our Hands." Visit laborfest.net or call (415) 642-8066. Recommended: Paul Robeson: A Portrait in Story & Song, a musical biography of Paul Robeson, the great African American artist, athlete and activist, presented by The Rockin' Solidarity Labor Chorus, Saturday, July 29, 7 p.m., ILWU Local 34 Hall, 801 2nd Street next to AT&T Ball Park, San Francisco.

San Francisco 37th Jewish Film Festival, July 20-August 6
Visit sfjff.org or call (415) 621-0523 in San Francisco (7/20-30); Albany (7/27-8/6); Oakland (8/6); Palo Alto (7/22-27); San Rafael (8/4-6). Recommended: "Body and Soul: An American Bridge" with a live concert afterward featuring The Marcus Shelby Quartet at the Castro Theatre screening, Sunday, July 23, 6:45 p.m.
9th Annual Oakland Symphony Independence Eve Celebration at the Craneway Pavilion, Monday, July 3, 8:00 pm (Doors Open & Pre-Show: 6:30 pm)
Program:
FAMILY FUN – LIVE MUSIC – FIREWORKS
5:00 pm: Paid parking will be available.
6:30 pm: Doors open
8:00 pm: Oakland Symphony concert
Scott Key/J.S. Smith Star Spangled Banner
Ward/arr. Carmen Dragon America the Beautiful
Hans Zimmer & Lisa Gerrard Theme from Gladiator
John Williams Star Wars
    Main Title
Princess Leia's Theme
Rodgers/Hammerstein Sound of Music (sing along)
Jule Styne Overture to Gypsy
– INTERMISSION –
9:15 pm: Spectacular Fireworks Display over the water, accompanied by the Symphony
John Philip Sousa
Washington Post
The Thunderer
Hands Across the Sea
The Fairest of the Fair
King Cotton
Stars and Stripes
AFTER THE FIREWORKS
John Williams Complete Star Wars Suite for Orchestra
Pre-Concert Performance by: OAKTOWN JAZZ
Brownsville Song (B-side for Tray) at Ashby Stage through July 15
Tray is more than a statistic.  Even before he made his exit the way so many young black men do, he told his step-mom that he was more than his circumstances.  He stated he was not interested in playing any woe is me-games.  The B-side is his epitaph; however, branded like his ancestors of old, the cipher spins off key on a broken turntable. His grandmother Lena lifts the needle from the record and sets it straight.
Many themes skate across the Brooklyn landscape Tray calls home.  Themes of home, abandonment, grief, addiction, poverty, escape—Tray speaks of the loss of his dad and how confused and bereft of support his family felt except in each other, frail and unsteady as this might have seemed at the time.
Grandmother Lena is his rock. She is the sun and the moon. Her love is dependable and steady. Her grandchildren can depend on her. Brownsville, one of Brooklyn's most notorious neighborhoods, is the story of a youth gunned down; however, the story starts before this.  The tragedy is Tray's melanin container, one which convicts him without a trial.
In Lorraine Hansberry's "A Raisin in the Son," another Lena waits for the insurance check. Her husband Walter Lee Younger works himself to death in order to provide for his family. Tray's father is killed and so is he. The similarity between the two deaths read like a cursed destiny Tray inherits before birth. In a beautiful moment in the play, Lena tells Tray's childhood buddy, Junior (actor William Hartfield), that he deserves to live, that his life is valuable.
I am not certain that black people need to see a play which begins with the death of another innocent black boy at the hands of another black boy. For an audience that does not see Tray's humanity, an audience distanced from the events that precipitate such tragedies then perhaps Brownsville Song (B-Side for Tray), by Kimber Lee, directed by Margo Hall, adds perspective to a tired media event.  The dirge which has top billing.
There is a lot going on in a story where ghosts join the family at meal time as invited guests. Perhaps what is more important in the production which includes talk backs at each performance, is the discourse opened up between patrons who might not have considered Tray's backstory. How many people hear about black men, especially black boys killed – a five second commentary on network news, the boys' characters often maligned—his epitaph reduced to this last event, rather than the loss to his family and to our communities? By allowing Tray to have a history before he is killed opens a void audiences cannot trespass or cross. It just sits there inviting action.
Brownsville is also the story of the children, young men like Tray's friend, Junior (William Hartfield), whose life reflects an apathy he finds hard to transcend. When Ms. Lena asks Junior to tell her what happened to her grandson and he does and vows revenge, she stops him and tells the remorseful youth that she wants him to get to be an old man. She tells him that to honor Tray he has to live.
Cathleen Riddley (Lena) who facilitated the conversation afterward when I attended said the task is for white people was to take the conversation to their friends. Black people know what it is to lose family to violence, to lose friends to violence, and to live with the threat of this violence daily. Black people live with the emptiness created by this loss, a loss unrecognized as the victim is often blamed for his own death. The loss framed by the dominant society as earned or deserved.
This is the narrative "Brownsville Song (B-side for Tray)" interrupts.
The actress says since becoming a part of Tray's world, an action she has adopted is to call network news stations when she hears a report on a young black victim of violence. She gives them better language, a language that acknowledges the sorrow the family feels and the loss to our community the death of a person so young is bound to have. These streets are battlefields, similar to those overseas without the honor given to the lives taken unnecessarily and too soon.
The cast is excellent as is Margo Hall's direction. What is especially compelling is Davied Morales as "Tray."  The actor's portrayal of the complexities of a youth navigating a precarious terrain is compassionate and realistic. Tray is also a boxer and a big brother. The boxing gives him an outlet and the little sister gives him responsibility. The relationship with Devine (Mimia Ousilas) is also sweet. His death is perhaps felt most in his little sister's life, a sister who refuses to let her brother go. The 11 year old actress allows her character to sit with this loss and hold onto Tray even when she is urged to move on. Perhaps her tenacious and what is seen as "unreasonable grief" reflects an unarticulated trauma? The child lost her father to violence, her mother "Merrell" to drugs and now her brother.  When Erin Mei-Ling Stuart's "Merrell," reappears, Tray begins the work in helping mend his family's brokenness.
Kimber Lee says in an interview she was inspired by a blog entry she read about a young black man in Brownsville, New York.  She says, "the brief post only contained a few facts about the young man who died. But it lodged in my gut and wouldn't let go. I kept thinking about this boy's family and loved ones. I kept thinking about the tremendous loss of life in some of our communities, and how easy it is in this soundbite world for these losses to disappear from our consciousness, and how especially true for a neighborhood like Brownsville, which only makes the news when something bad happens.  Then everyone forgets about it until the next incident, and nobody bothers to look more deeply into the fact that Brownsville has been an underserved, ignored section of New York City since its inception. Often there can be this sort of head-shaking resignation – 'Oh well. That's just what happens there – or an assumption that if you look a certain way and live in a certain zip code, your life is worth less, you matter less, and this sort of wall of silence descend around the loss."
The playwright says she wanted to bear witness in a "meaningful way." "Brownsville Song: B-Side for Tray" is her response. For tickets and information visit: shotgunplayers.org
The Ashby Stage is located across the street from the Ashby BART Station in Berkeley, 1901 Ashby Street, Berkeley. For information call: 510.841.6500 or info@shotgunplayers.org

Ain't I A Woman March
Saturday, July 15, 2017, Black Women United will host our first event; the "Ain't I A Woman" March. This is an all-inclusive event and Black women from ALL walks of life are encouraged to attend. Whether you're straight, LGBTQ, Christian, Muslim, disabled, and more; you are welcome.
The concept of 'Ain't I A Woman' (AIAW) is a challenge, but also an affirmation. It is not a question, but rather a powerful statement or declaration of our womanhood and demanding all of the respect and acceptance that should come with it. The purpose of this march is to give all Black women a platform to express themselves and fight for their civil rights.  Visit www.bwusac.com

On the Fly:
Bay Area Playwrights Festival July 13-23 at Custom Made Theatre in San Francisco; "Walls" at SF Mime Troupe opens July 1-2 at Cedar Rose Park in Berkeley and July 4 at Dolores Park in San Francisco. Showtime, 1:30 (music), 2 p.m. (show). Listen to an interview with Marilet Martinez (Actor) http://tobtr.com/10113269 ; 26th Annual California Black Expo features Minority Businesses, Job Fair, Diverse Entertainment, Praise & Worship Service, and More!  Sat.-Sun., July 22-23, 2017 | Oakland-Alameda County Coliseum; Clausen House 50th Anniversary 1967-2017 Celebration, Sunday, July 16, 2017, 5:30-9:00 p.m. at Preservation Park, 1233 Preservation Park Way, Oakland. RSVP via Eventbrite or Jerry@clausenhouse.org by July 7. The San Francisco Ethnic Dance Festival at San Francisco War Memorial Opera House, July 8-9; July 15-16. Visit sfethnicdancefestival.org  Featured are 24 Bay Area-based world dance and music groups. The lineup includes six groups making their Festival debuts and the season will feature five world premieres created specifically for the 2017 Festival. Each weekend are two different programs. There will be world premiere performances by Ballet Afsaneh, BITEZO BIA KONGO, De Rompe y Raja Cultural Association, John Santos Sextet + Alayo Dance Company, and Te Mana O Te Ra.  There will also be preshow performances, so arrive early to see artists: Zena Carlota, West African Kora (new to the Festival this year); Leung's White Crane Lion & Dragon Dance– Chinese Lion Dance; Vinic-Kay (Le Gente y El Canto) – Mexican Folkloric; Gamelan Sekar Jaya – Balinese Jegog.
Artists for 2017 Ethnic Dance Festival include:
The Academy of Danse Libre – European Social Dances
Ballet Afsaneh – Persian-Iranian Contemporary
Ballet Folklórico México Danza – Mexican Folkloric
BITEZO BIA KONGO* – Congolese Traditional
Fogo Na Roupa Performing Company – Brazilian Folkloric (Maracatu)
De Rompe y Raja Cultural Association – Afro-Peruvian
Gamelan Sekar Jaya ± – Balinese Jegog
Gurus of Dance, an Aditya Patel Company – Indian Bollywood
John Santos Sextet + Alayo Dance Company*– Cuban Contemporary Folkloric
Leung's White Crane Lion & Dragon Dance ±– Chinese Lion Dance
LIKHA – Pilipino Folk Ensemble – Filipino Folkloric (Mandayan and Tboli)
Māhealani Uchiyama –Zimbabwean Mbira
Nā Lei Hulu I Ka Wēkiu – Hawaiian Hula
Natya at Berkeley* – Indian Bharatanatyam
San Francisco Awakko Ren* – Japanese Traditional (Awa Odori)
Te Mana O Te Ra – Tahitian Oteʻa
Theatre Flamenco + La Tania – Spanish Flamenco
Vinic-Kay (Le Gente y El Canto) ±– Mexican Folkloric
YaoYong Dance – Chinese Folkloric (Mongolia)
Zakir Hussain + Antonia Minnecola* – Indian Kathak
Zena Carlota*± – West African Kora
*Artists who are new to the Festival
±Denotes artists who are performing pre-show at the Opera House