Happy Birthday Sister Sadie Williams who will be 94 this month. Happy Birthday Fred, my brother, who will be still younger than me (smile). Happy Birthday to Paradise Free Jah Love, my friend for a long time. And Happy Birthday to one of my favorite librarians an friends, Christine Saed. Jubilee and Felicitations to all born this month.
28th Annual Celebration of African Americans and Their Poetry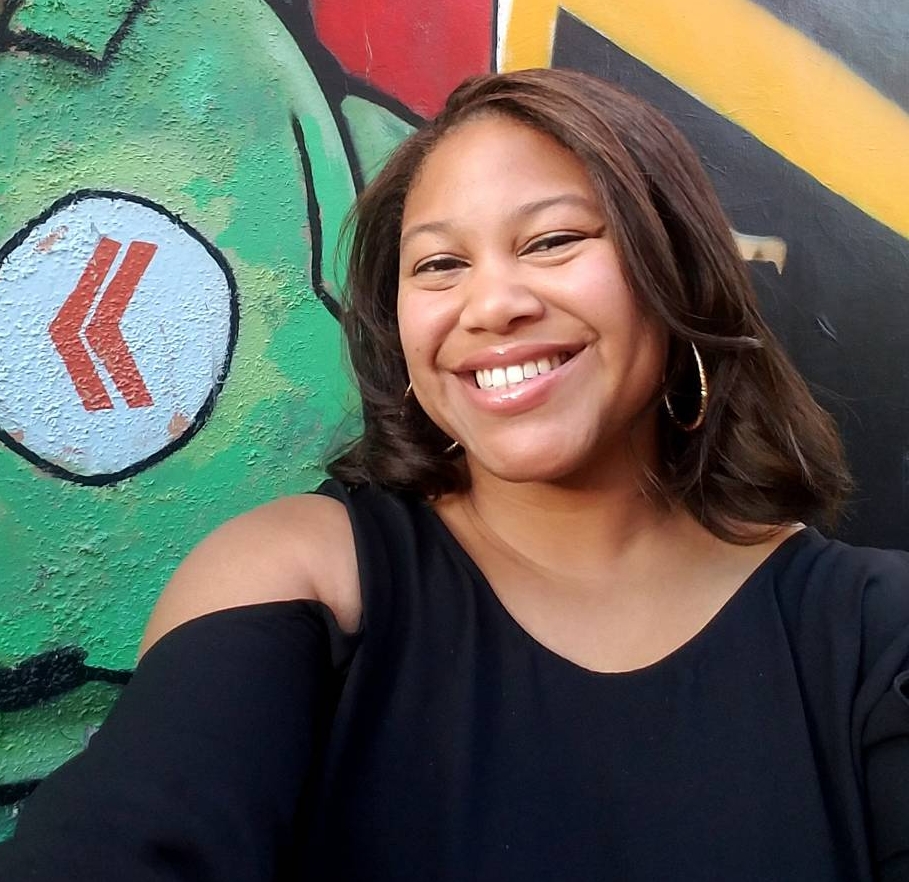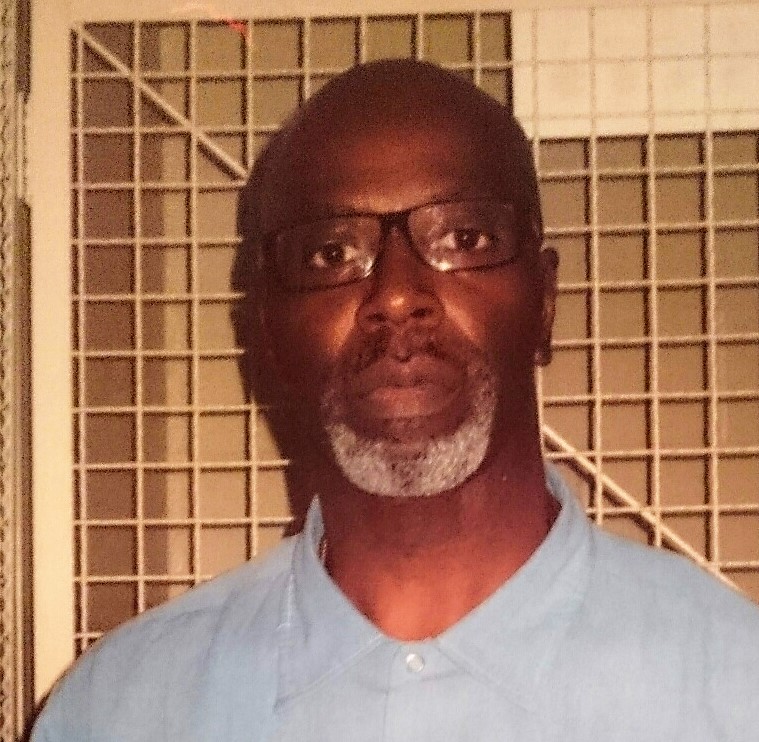 Imagine, 28 years of poetry and these years have been some pretty marvelous ones. Drop by for the free event Feb. 3, 1-4 p.m., at the West Oakland Branch Library, 1801 Adeline Street, Oakland. We will have our veterans and new poets reflect on the theme this year, "Resiliency." A couple of our featured poets are behind enemy wars like Adisa Kamara who is held at San Quentin State and Donald "C-Note" Hooker (K94063) in Lancaster, CA. Hooker is a member of the artist collective: darealprisonart: Shedding light on injustice everywhere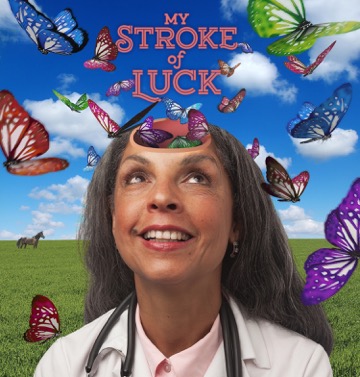 Diane Barnes's play A Stroke of Luck at The Marsh, San Francisco
"A Stroke of Luck," by Dr. Diane Barnes has been extended – Yeah! It plays Sat 2/3, then reopens Thurs 2/22, with performances Thursdays 8 PM , Sundays 2 PM, and Saturdays 2/24 and 3/3 at 5PM through March 29. (Dark weekend of March 10.) Visit https://themarsh.org/my_stroke_of_luck/diane-barnes/#tickets
Who are you when the "you" you know is gone?
Did you know the average person loses 1.9 million brain cells every minute a stroke goes untreated? Barnes knew; she's a doctor, a radiologist who diagnoses strokes! But she did not deal with having a stroke very well; it was 20 hours before she went to the hospital! In My Stroke of Luck, Barnes recounts her experience of having a stroke, her path to recovery, and more. In a spellbinding and funny look at love, family, and seemingly insurmountable obstacles, Barnes shares her story: a single adoptive mother of special needs and gifted tween sons, who forges a new identity after a debilitating stroke.  Listen to an interview with Ms. Barnes on Wanda's Picks Radio Show. It was the day before the Woman's March and Diane picked up the phone and said yes, when one of my guests did not show in the studio. We had a great conversation and her show is certainly touching the hearts of so many audiences. However, the black audience is not showing up. Now is yet another opportunity to discover, you own "stroke of luck."
The Oakland Jazz Choir, Friday, Feb. 2, 7 p.m., $10 at The Terrace Room at Lake Merritt, 1800 Madison Street, Oakland, CA.
The Oakland Jazz Choir has been singing and bringing innovative, and unique vocal jazz to the Bay Area since 1992. Oakland born and bred, they are one of just a few community jazz choirs in the nation singing cool original, and standard jazz material in a distinctive choral jazz setting. The Oakland Jazz Choir is entirely funded by individual donations and small grants. www.oaklandjazzchoir.com
Elihu Harris and Barbara Lee Lecture Series 2018
The Martin Luther King Jr. Freedom Center is proud to kick-off its 2018 Barbara Lee and Elihu Harris Lecture Series on Thursday, February 1, 7:00-9:30 p.m., with Civil Rights leader and Congressmember James E. Clyburn who represents South Carolina's 6th Congressional District.
The event will be at Merritt College Gymnasium, 12500 Campus Drive, Oakland. The event is FREE. Call 510-434-3988 to RSVP. Watch online too.
Art Exhibits
Still I Rise: A Portrait of Strength, January 26-March 15 at JanRae Community Art Gallery at the Women's Cancer Resource Center, 2908 Ellsworth Street, Berkeley, 510-809-0211, www.wcrc.org Artists featured are: Orlonda Uffe, Cheryl Riley and Virginia Jourdan, curator.
David Graves: Spirit Migration
David Graves: Spirit Migration, at EBMUD Oakland Administration Bldg, 2nd Floor, Jan. 5-Feb. 22, Monday – Friday, 8 a.m. to 4:30 p.m. Reception: February 2, 5 p.m. to 7 p.m. For more information, call (510) 287-0138 or www.ebmud.com/art
Beitia: Extraction of My Existence
Art@Archer presents: Beitia: Extraction of My Existence looks at the trials and tribulations of being an Afro-Puerto Rican, self-taught artist in the 21st Century. The exhibit is up Feb. 1-March 31. There are two receptions: Friday, Feb. 2 and March 2 (6-9 p.m.) The gallery is located at 431 13th Street, Oakland, CA 94612.
AACHAC Presents "An Evening with HeLa" on February 1, 6-9 p.m. and a Free Seminar on Clinical Trials on February, 2, 10 a.m. to 1:30 p.m.
The African American Community Health Advisory Committee (AACHAC), in partnership with San Francisco-Peninsula Alumnae Chapter, Delta Sigma Theta Sorority, Inc., and the San Mateo County Health System, host an extraordinary event that features a presentation with members of the Henrietta Lacks family. If you don't remember, Henrietta Lacks is the woman who has immortal cells used in scientific experiments to cure many diseases, yet her family was left penniless until Rebecca Skloot and Deborah Lacks (daughter) joined forces to learn the story of this remarkable woman. Though there is Rebecca Skloot's compelling book and the HBO film released last year, there is nothing like meeting the relatives of Mrs. Lacks to hear them tell the story.
On February 1, there will be a panel discussion with two of Mrs. Lacks family members: at the beautiful: Samuel Johnson, Jr. Performing Arts Center, Capuchino High School, 1501 Magnolia Avenue, San Bruno. The venue is named after Samuel Johnson, Jr., Superintendent Emeritus, former Principal of Capuchino High School, and the first African American Superintendent of the San Mateo Union High School District.
There will be a reception, short film on Henrietta Lacks and a discussion with the Lacks Family: David Lacks Jr., the grandson of Henrietta Lacks and the son of David "Sonny" Lacks and Shirley Lacks, Henrietta Lacks's daughter-in-law and Deborah's childhood best friend.
For tickets and complete program information visit: https://www.brownpapertickets.com/event/3180961
A FREE educational seminar (CEU credits are available) follows the evening event, Friday, Feb. 2 at the scenic: Foster City Community Center, 1000 E. Hillsdale Boulevard, Foster City from 8:15 am to 1:30 pm..
This seminar brings together the community, health professionals, patient advocates and researchers to learn about clinical trials and its importance among populations of color. Breakfast and lunch provided. At this writing the free seminar is sold out.
Comedy at Ashkenaz with Diane Amos and Friends
"Comedy at Ashkenaz Music and Dance Center" series in Berkeley celebrates Black History Month with "Diane Amos and Friends" on Thursday, February 8 @ 8 p.m., 317 San Pablo Ave, Berkeley. Visit ashkenaz.com Comedy at Ashkenaz takes place every second Thursday of the month and is a collaboration between Ashkenaz and Kung Pao Kosher Comedy's Lisa Geduldig.
Dance
Guarandinga: Latin Afro Pop, Sat., Feb. 17 @Rhythmix Cultural Works, 2513 Blanding Avenue, Alameda, 510-865-5060 rhythmix.org
Black Choreographers Festival: Here and Now
The African & African American Performing Arts Coalition and K*Star*Productions present the BLACK CHOREOGRAPHERS FESTIVAL: HERE & NOW showcasing "new voices / new works," February 17 – March 4, 2018, Saturdays and Sundays at 7:30 p.m. on all dates beginning at Dance Mission Theatre, 3316 24th Street, San Francisco, (2/17-18), with among others: Delina Patrice Brooks, Alex Diaz, Ashley Gayle & Noah James, Kai Hazelwood, Joslynn Mathis Reed, Nkechi Njaka (Saturday only), Christopher Scarver, Natalya Shoaf (Saturday only), Dazaun Soleyn, Jamie Wright (Sunday only).
The Festival then moves Feb. 24 – 25 to SAFEhouse Arts, 145 Eddy Street in San Francisco, and features: Shawn Hawkins, Cherie Hill and Christopher Scarver.
In March, BCF is in Oakland at Laney College, 900 Fallon Street in Oakland, Mar. 3 – 4 and features: Delina Patrice Brooks (Sunday only), Alex Diaz, Chris Evans with Byb Chanel Bibene (Sunday only), Ashley Gayle & Noah James, Joslynn Mathis Reed (Saturday only), Natalya Shoaf (Saturday only), Dazaun Soleyn, Phylicia Stroud, Latanya d. Tigner, Meagan Uriah Wells. For more info: bcfhereandnow.com
Tickets are: $10 – $25 and can be purchased online at the following links:
Weekend one: brownpapertickets.com/event/3323278
Weekend two: safehousearts.org/event/6af5575a9d44c40750723fc9c325b096
Weekend three: bcfoakland2018.brownpapertickets.com
On the Fly:
SF Indie Festival, Feb. 1-15 at various venues in San Francisco: Roxie and Victoria theatres. Listen to Jeff Ross, SF Indie founder on Wanda's Picks Radio, Jan. 26, 2018, reflect on 20 years of film old and new, and those with African Diaspora themes; Black Panther: the Film opens Feb. 16 in the Bay! Make sure you dress in those kinte robes, gowns, golden crowns. Read more at BAM. Stanley Nelson, director, has done it again with his latest airing Feb. 19 on PBS.org, "Tell Them We Are Rising: The Story of Historic Black Colleges and Universities." Check the time. Black History Month Programming on KQED and World Feb. 2018. Dominique Morisseau's Skeleton Crew, directed by Jade King Carroll, and featuring Margo Hall as FAYE, Lance Gardner as REGGIE, Tristan Cunningham as SHANITA, Christian Thompson as DEZ, is at Marin Theatre Company in Mill Valley, 397 Miller Avenue, through Feb. 18. The play then goes to TheatreWorks Silicon Valley in Palo Alto. Call 415-388-5208 or boxoffice@marintheatre.org What happens when the world as you know is about to end? See what happens to the skeleton crew as one by one they have watched the other factory workers picked off until they are all that is left and soon they will be laid off too. Listen to a recent interview (1/24) with actress Tristan Cunningham (starts at 1:00) whose character "Shanita" is pregnant and cannot imagine her child's future if she loses her job. Lorraine Hansberry Theatre: Bringing the Art to Bay Area Audiences (BATA) has two works, Drinking Gourd by Lorraine Hansberry and The Long Long Ride by Brian Thorstenson this month. Both are directed by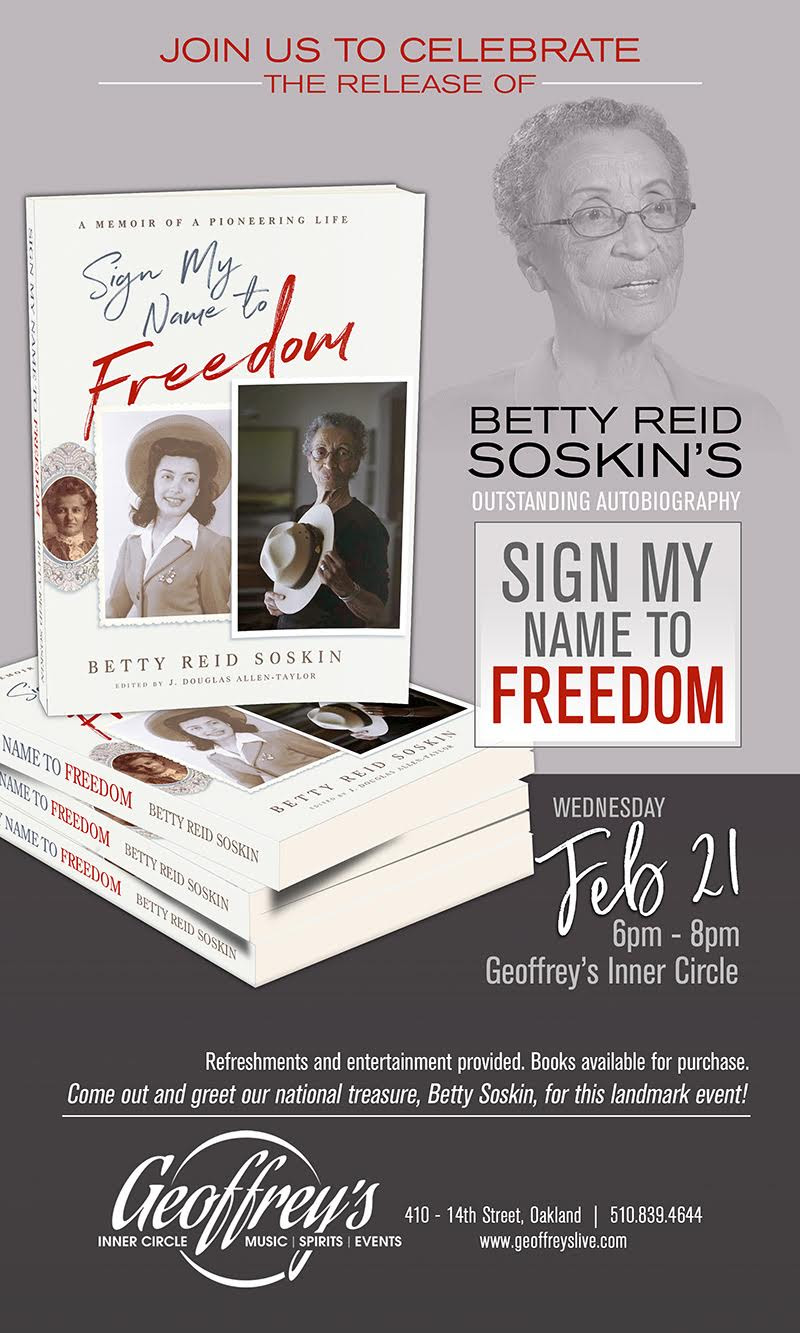 Aldo Billingslea. Thorstenson's play is at the Museum of the African Diaspora in San Francisco, Sat., Feb. 3 (2 p.m.) and Hansberry's Monday, Feb. 5 (7 p.m.) at Shogun Studios, 1201 University Avenue in Berkeley. Both are free performances. The 22nd Annual Art of Living Black opens at the Richmond Art Center, 2540 Barrett Avenue, Opening Reception is Sat., Feb. 3, 2018- March 8, 2018 Visit http://richmondartcenter.org/exhibitions/22nd-annual-the-art-of-living-black/ or call 510.620.6772 Donald Lacy's ColorStruck 2018 at Laney College Theatre, Feb. 1-3, 8 p.m. Black History Months Events at Ashkenaz: Feb. 1 – 28.  Turning Pages Book Club & We Turn Pages Too: Local Authors Showcase, Sat., Feb. 10, 2:30-4:00 p.m. at the West Oakland Branch Library, 1801 Adeline Street, Oakland. Free Event. Refreshments served.  In honor of Black History Month, African Attire is suggested. Ragtime, An American Musical, Book by Terrence McNally, Music by Stephen Flathery, Lyrics by Lynn Ahrens, based on the novel by E.L. Doctorow, Feb. 16-Mar. 18, at the Berkeley Playhouse. Visit berkeleyplayhouse.org   Directed by William Hodgen.

ROBERT MOSES' KIN 23RD HOME SEASON features the World Premiere of Bootstrap Tales
Choreographed by Robert Moses and inspired by The Bootstrap Program, the Company's new outreach initiative with San Francisco foster youth and street musicians, the event is February 23-25 at Yerba Buena Center for the Arts Theater. For tickets which are $19-$55 visit https://ybca.org/whats-on/robert-moses-kin-2018 To listen to an interview with Mr. Moses on Wanda's Picks Radio Show, visit:
EastSide Arts Alliance presents three exciting events as a part of its work to develop and support a Black Cultural Zone (BCZ):
EastSide Arts Alliance & Geoffrey Pete presents: The 45th anniversary of Kahil El'Zabar & the New Ethnic Heritage Ensemble, Sunday, February 4, 2018, 7-9 p.m., $20 at Geoffrey's Inner Circle, 410 14th Street in Downtown Oakland, 510-839-4644. Listen to an interview with co-founder Elena Serrano with Brother Kahil on Wanda's Picks Radio Show, Jan. 26: http://www.blogtalkradio.com/wandas-picks/2018/01/26/wandas-picks-radio-show  The concert features: Kahil El'Zabar on percussion, Corey Wilkes on trumpet and Alex Harding on baritone sax.
The Ethnic Heritage Ensemble, ever evolving New Black Music combo led by the tireless multi-percussionist jazz innovator KAHIL EL' ZABAR, draws the most talented musicians from around the country while staying true to its revolutionary heritage and roots from Chicago and the AACM (Association for the Advancement of Creative Musicians), America's longest running independent Black musician's collective. Now, with the versatile trumpeter COREY WILKES, one of the most inventive and freshest horns on the scene, along with the solid and sonorous baritone saxophonist ALEX HARDING (in the tradition of his master mentor Hamiett Bluiett), the trio returns to EastSide and the Bay Area to remind us that Black music is always at the spiritual core of spearheading a New Reconstruction of American culture.
Get tickets in advance: https://kahilelzabar.brownpapertickets.com/ or at the door. No one turned away for lack of funds. Soul Food dinner: $10.
EastSide Arts Alliance & First Presbyterian Music at the Spire presents: The Sacred Roots of Latin Jazz with John Santos
Sunday, Feb. 11 at First Presbyterian Church of Oakland, 2619 Broadway, Oakland. Doors open at 3:00 pm, the concert starts at 4:00 pm. There are 2 sets featuring a who's who of Bay Area and international musicians and special guest artists.
Tickets: https://santoslatinjazz.brownpapertickets.com/ or call: 510-533-6629
The month long series of Sunday concerts concludes with EastSide Arts Alliance and the Dellums Institute for Social Change presents: Beloved Oakland
This is a fundraising event for the East Oakland Black Cultural Zone (BCZ), Sunday, February 18, 2018, 8-10 p.m., $50-250 donations requested at The Fox Theater, 1807 Telegraph, Oakland. Featured artists include: Fantastic Negrito, Kev Choice, Ise Lyfe, Oakland School of the Arts, Zakiyah Harris & Elephantine, NuDekades, DC, Destiny Arts Dance, Naima Shalhoub
Join the new and old faces of Oakland for a One Night Oakland Love Explosion where we honor Oakland's social justice legacy and unite around solutions for Urban Equity & Inclusion. Others folks on the program include: Black Lives Matter Co-Founder Alicia Garza, Activist Artist Favianna Rodriguez, East Oakland Native & Super Bowl Champ Gerris Wilkinson. Honoring Oakland's Original Social Justice Icons: Congressman Ron Dellums, Yuri Kochiyama, Ericka Huggins & the Black Panther School, Betita Martinez, Clem Daniels & Kaiser Permanente.
More information: www.belovedoakland.org For advanced tickers visit: https://www.eventbrite.com/e/beloved-oakland-2018-tickets-41530407567
Every 28 Hours Black Arts Festival
A Healing Experience, will center on resilience and joy in the Black struggle against police brutality and Black oppression.
The free event at ACT's Strand Theatre, 1127 Market Street, San Francisco, will feature a full day of performances by local Black artists, as well as visual art installations, guest speakers, and panel discussions led by community activists, with goods and food from local Black-owned businesses.
The festival will culminate with performances from Every 28 Hours, a series of one-minute plays inspired by the Black Lives Matter movement, performed by members of A.C.T.'s Master of Fine Arts Program, Young Conservatory, and Education & Community Programs, under the direction of Bay Area theater artist and activist Elizabeth Carter. Co-created by Dominic D'Andrea of the One-Minute Play Festival and Claudia Alick of the Oregon Shakespeare Festival, Every 28 Hours is a national partnership focused on the widely shared statistic that a Black person is killed every 28 hours by a vigilante, security guard, or the police in the United States.
All events at the Every 28 Hours Black Arts Festival are free and open to the public. Due to limited space, RSVPs for the workshops and panel discussion are required; RSVPs for the evening performances are strongly encouraged. Click here to view the schedule and reserve your place!
West Oakland Library Events: Always Free
Huey P. Newton Community Celebration @ West Oakland Library
Join us for a celebration of the life of Huey P. Newton. Author Lisa Perlman will discuss two books that she wrote on the People v. Huey Newton court case, a film about his life will be shown, and people who knew Huey will speak. Saturday, February 17, 2018 – 1:00pm – 4:00pm, 1801 Adeline Street, Oakland
African American Quilt Guild of Oakland's Annual Demonstration@ West Oakland Library
Celebrate African American History Month with the African American Quilt Guild of Oakland's Annual Demonstration and Workshop. Supplies will be provided so that you can make your own quilt. For all levels and ages. Saturday, February 24, 2018 – 1:00pm – 3:00pm, 1801 Adeline Street, Oakland
For teens
Let's Meet in the 'Zone! @ West Oakland Library

Do you like to play games or make crafts? Want to tell us about your favorite manga series? Head to the TeenZone every fourth Wednesday of the month from 2:30-4:00PM.We will make paper roses in February. Wednesday, February 28, 2018 – 2:30 – 4:00pm, 1801 Adeline Street, Oakland
Black Women Rising
This is the Year of the Black Woman as God
Two years before the historic vote which placed the Honorable Marcus Mosiah Garvey as the Provisional President of a United States of African Diaspora (in 1920) we need to prepare for women as heads of government and heads of state. Looking at what happened to London Breed, briefly acting mayor of a municipality larger than most countries, black community needs to fortify its banks (close ranks) and develop a strategy to stay in power, once in power. Many of us actually believed she had a chance. We have to use the tools of the game to win and stay focused, perhaps we did our victory dance too soon.
One year before the 400th year anniversary of the first Africans to land in Jamestown, Virginia, (in 1919), free then enslaved black people need to contemplate what it means to reside in America. Has the promise of freedom changed over the millennium? The forked tongue analogy meant no disrespect to snakes, rather referenced the two-ness of white men, who prove time and time again, especially when the document is legal, they are not to be trusted whether we are in Jamestown, New Orleans, Texas, Florida or Puerto Rico.
We remember once again, Dennis Banks, a fierce warrior for justice all the way to the end. As we remember Banks, we also need to keep the fire under legislators to free Leonard Peltier. I was at one of the nouveau plantations, San Quentin, for the 100th Issue Anniversary of the SQ Newspaper. As we gathered in the Chapel, it was easy to pretend we were not among men whose liberty was compromised, some of the men decorated veterans. The men present were a privileged segment of a larger population on lockdown, in Administrative Segregation of AdSeg or solitary confinement. The irony was not lost on men and women guests who were once similarly marked. Some of these men were never going home, others hoped for the best after being denied each time they showed up for parole.
The blue shirts, darker slacks, Property of CDCR written along the seam of the pants and the subtle but visible presence of the guards kept everyone on his toes. The editor in chief and other speakers said they'd rehearsed for three weeks, yet couldn't anticipate the chef on lockdown, which meant a creative menu change—no meal, just cake.
Despite everything the program was an opportunity for the public to recognize that despite physical obstacles and challenges the opportunity to participate as newspaper staff and its network meant that the men who were not present in the room, still had a voice. Censorship protections applied to SQ News; however, administration had to learn this over time. This is not to say that there is no negotiation or compromise between CDCR and the SQ News which is in 36 prisons in California and in other prisons across the nation. Visit https://sanquentinnews.com/the-100th-edition/
Recently the SQ News has been including content from The Fire Inside (CCWP) and the organization, CCWP and the editorial team: Hafsa, Pam and Ann, Alisha were present. Pam said that CCWP visited SQ in 2017 to help with the paper. I recall seeing information about LWOP and A Living Chance, the initiative Adrienne Skye Roberts started to tell the stories of the women dying a slow death behind bars, many convicted as children (http://www.alivingchance.com/).
It is always a revelation to visit the men at SQ.
2018 we need to look at how black people, women and men have been centerpiece to an ideology called United States of America. We might be excluded from public discourse, but we will not be excluded from an ideology or ethos that borrows or steals all its creative inspiration from the most despised among us.
If a people get a pass, it will not be black people unless the person with the wand doesn't see the melanin content. Forced to bear the advances of men who saw them as sexual objects for their pleasure, black women have peopled the known world (to borrow from Pulitzer Prize winning author Edward P. Jones) with children who look like the rapists and murderers. #SayHerName is a campaign to call out the names of the black women who might disappear if we refused to shine the light next to their faces. (In some cases, miscegenation works well as a political tool. However, this author does not endorse it.)
The irony of the #MeToo is not lost on this black woman whose ancestors were deprived of the kind of public agency that permitted witnessing which validates sexual abuse. Throughout slavery and afterward with the passage of Amendments 13-15 which were more decorative than actual legislative change, black women have not owned their bodies. This disrespect meant vows were ignored and relationships inadequate—marriage between black women and men a parody or joke. Similar to children who dress up and play house, black families dressed up and pretended to have the kind of sanctity inherit in a union blessed by a white god (who listened only to white men).
This year, the women's marches I attended in Oakland and San Francisco felt activated. Black dads with black moms, surrounded by their children showed up. Everyone I spoke to said they had to get active, participate. They did not want the kind of world the current administration is shaping with policies that benefit only those who are the 1 percent, the 99 percent thrown a bone with its meat already cut from its surface.
Black women are standing taller, not that they weren't standing taller before. Perhaps we just see these women better because of the new alliances created that lift up the work. Black Lives do Matter, they always have, yet, if black people are killing other, black is seen as valueless and other will take this to mean they have a pass or license to hunt.
How is it possible that a black child can go into Whole Foods in Oakland for his mother and get followed around the store and then assaulted by security? It reminds me of Tanya Harding who was killed by the Korean clerk in LA over orange juice, the money to pay for it in her hand. This Oakland child also had the money to pay for it.
Star Finch's play, "Bondage," remounted at AlterTheatre for a short run in repertory with Larissa WarHorse's Cow Pie Bingo, looks at possession both literal and philosophically—of self and in service to self. The metaphor is a black cake, a spirit cake, served once a year. It becomes a trap for a lone white woman who dares try to fool black gods.
As actress Dezi Soley's Zuri grows into puberty, decisions regarding her person become less certain her owner and his daughter (her peer, yet mistress) enjoy her displeasure when she asks difficult questions. More often aimed at her elder Azucar (actress Cathleen Riddley) when she wants to kill the entire family. The family lives off the main road and do not have company over often. Why not? She asks. Why not kill these white people? No one will miss them.
Why not? Witnesses in theatre seats echo in reply. Do it.
The Fifth Annual Berkeley Black History Month Celebration is Sunday, February 25, 2018, from 1:00 to 5:00pm, at the Ed Roberts Campus, located at 3075 Adeline Street in Berkeley. Doors open at 1:00pm. Take Ashby BART to the event, which is adjacent to the venue. Admission is free and open to the public.
Includes the showing of a documentary film Gina's Journey,The Search for William Grimes, based on the Afterword, Life of William Grimes, the Runaway Slave, which reveal Regina's path to authenticate her ancestor's story and the intense personal sacrifices that made editing and publishing a new edition of the Grimes narrative possible. The two stories, Regina's personal journey and selected William Grimes re-enactments are intertwined throughout the movie and they move toward Regina's recovering and publishing of her ancestor's 1825 autobiography. The film will be shown at 2:00pm. Space is limited.
Prior to the showing of the film in the Osher Room, there will be musical entertainment, historical exhibits and arts and crafts vendors. Sponsors for the Berkeley Black History Month Celebration are: City of Berkeley, Berkeley Juneteenth Cultural Celebrations (BJCC), and Berkeley NAACP.
BJCC was established in 1986 for the purpose of celebrating Juneteenth in Berkeley and "to promote greater societal growth and community cohesiveness in the City of Berkeley and surrounding environs through educating and involving people of color in historical, family, economic, business, and cultural activities." With the addition of Black History Month, the organization is now host to events in February and in June. This year's 31st Annual Berkeley Juneteenth Festival will be held on Sunday, June 17, 2018.
For additional information, call 510-524-8804. Vendor space is still available. Download an application at berkeleyjuneteenth.org/black history.