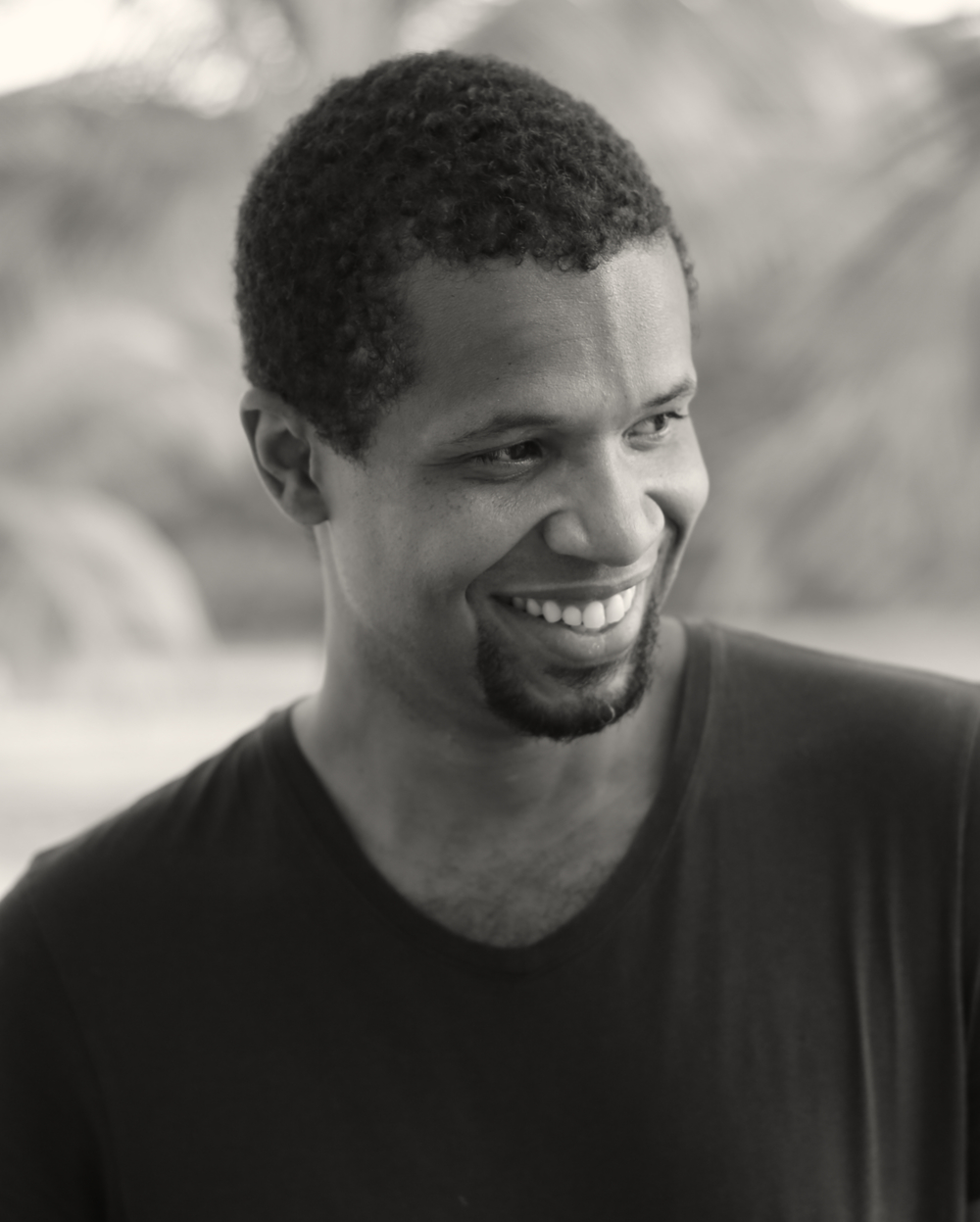 Exporting Terror: A Review of Damani Baker's "The House on Coco Road"
By Wanda Sabir
Damani Baker's "The House on Coco Road" (2016) opened the Matatu Film Festival this year. The award-winning director, said he'd always dreamed of having a film screen at the historic Grand Lake Theatre. It was literal homecoming with many of the Baker clan and extended family in the house that night in the sold-out main theatre.  Baker brings to his beloved Oakland, a love letter to his son, with kisses sprinkled along the path of his courageous mother, Fannie Haughton, who decides to move her two children from Oakland to Grenada in 1983.  His father, Prestin Baker, Oakland firefighter, tells the director, he had to look Grenada up on the map to see where his family was going.  When the young divorcee arrives in the black nation, she and her two children are welcomed by Prime Minister Maurice Bishop, Jacqueline Creft, and other founding members of the New Jewel Movement.
Though the story takes the personal history of the Haughtons via Damani Baker, to tell a larger story of imperialism, capitalism and a reign of terror African people continue to suffer wherever greed is more valuable than human life, the narrative is never lost nor the lesson couched within the story, which is, the importance of knowing one's history. "Somebody forgot to tell somebody something," Damani says somewhat like a mantra, as he sorts, catalogs and complies the boxes of cassette tapes, reels of film, to watch and listen as he searches for a through line which connects his past to his present.
The archival footage the director discovers in a box at his mother's house is just what he needs to complete a story begun many years earlier. In the box Damani finds cassette tapes of PM Bishop's speeches, photos of himself and his sister in Grenada, Angela Davis's speech during Women's History Month—the year when Fannie decided to leave America for good. It is a treasure trove, especially the photos and footage his grandfather had of Fannie as a child with her sisters and as a teen, dressed up for church and in her cheerleading uniform.
Coco Road is the street named after his great grandmother in Louisiana where her family had been enslaved. Like many freed blacks, the Haughtons stayed on as sharecroppers harvesting potatoes. In a conversation with his great grandmother the director learns the owner of the land would have the families picking potatoes 24/7. However, over the years, Damani's kinfolk acquired land, but Fannie's dad left the south for Los Angeles where he raised his girls.  The first black family to buy a house in their neighborhood, a KKK calling card alerted Mr. Haughton to the dangers his family might suffer. Damani's grandmother could not stay at home when her husband went to work each day. She had to pack up the children who were not in school and go over to a friend's house.
We listen and watch as the director explores this body of work—his mother's life, something tangible, yet abstract.  There are silences and spaces Mama Haughton does not allow him to see. This behavior part of a historic tendency to shield one's loved ones from what is painful. Yet, for a young man trying to collect himself, looking to fashion a body politic comprised of all his legacies, good and bad, he needed answers. At first, Baker stumbles blindly without guidance; however, as he continues along the path, Esu Elegba opens the road – from Southern Louisiana to Southern California to Northern California to St. Georges Island, Grenada back to Oakland — this literal mapping or embodiment helps Baker put his family's story into a contextual dialogue or dialectic.
The story of his mother's meeting with Angela Davis, becoming her TA, the alliance between the Black Student Union and the LA Chapter of the Black Panther Party, especially when John Huggins and Alprentice "Bunchy" Carter were killed, George and Jonathan Jackson, her heading up the Free Angela Campaign, travel to Cuba, COINTELPRO, a teaching career, the move to Oakland, plus the allies and comrades she met and befriended, is why "The House on Coco Road" was a long overdue reunion of friends and family opening night of the Matatu Film Festival which is October 12-15, 2016.
As we sat spellbound in the theatre participating in the harrowing events of the US bombing of the island nation—Damani and his little sister playing under a four poster bed, its mattress covering windows so the glass would not fly into the room—as they heard the sounds of bombs and heavy artillery as planes flew above. It became clear that if Reagan could fabricate events to justify the annihilation of a peaceful nation independent of the bully to the north, then all wars were suspect starting with the recently ended Vietnam War, one Damani's father served in to his chagrin.
When the director, his mother and Yvonne Belfon (who lived with the family then) return to their island home in 1999, 16 years later, he learns of the trauma his mother experienced in Grenada and in her reception back home after the US attack.  She told him of the media blackout for the first three days, which almost ensured no counter narrative. Racing for time and her children's lives, Damani's mother stuffs all she can carry into a duffle bag.  One of the items she saves from this period that Damani discovers (when he embarks on his treasure hunt) is the letter he wrote his father telling him about the bombing, the four mile walk to the airplane, and their escape.
Meshell Ndegeocello composed the score while Damani who wears all the hats: writer, producer, executive producer, director of photography shares the stage with long time collaborator Jon Fine (writer, editor), sister, Eisa Davis (writer), Rogelio González-Abraldes (director of photography), Cameron Russell (writer), and producers: Danny Glover, Belvie Rooks, and Max Osterweis.

"House on Coco Road" is Damani Baker's personal and familial history, his coming of age at a time we thought the definitive story had already been written about the Cold War, but how many know what happened in Grenada? How many black men can say they met their first black president at ten (10)? That he shook his hand.— "The House on Coco Road" is invaluable for the untold stories it reveals, such as a behind the scenes look at the Free Angela Davis story.  Damani Baker lifts the voices of black women and gives them a vehicle to tell their stories: his mother, great grandmother, grandmother and black men: his grandfather and father, and where present, his own.
We are so thrilled Damani did tell somebody (smile).